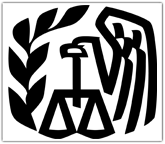 New IRS regulation are catching some college campuses by surprise as campuses will be required to file more information regarding off-campus merchant programs. IRS Form 1099-K, Merchant Card and Third Party Network Payments, will be required from universities in order to report payments to merchants associated with off-campus programs.
This new reporting was mandated by the Housing Assistance Tax Act of 2008 and is intended to ensure that businesses accurately report their income from payment card transactions. The regulation doesn't impact the amount of taxes the schools or merchants will pay but the IRS is collecting the information for research on these types of transactions.
The new regulations take effect this year and will require campuses and vendors to provide tax information to the IRS for the 2011 tax year.
The National Association of College and University Business Offices warns campuses to look at off-campus programs and be aware of the new regulation. The group says a college or university is required to file Form 1099-K if it operates a campus card program under which:
The card is accepted by one or more merchants not related to the institution.
The institution is contractually obligated to pay participating merchants in settlement of transactions with cardholders.
One wrinkle … if a campus card program is outsourced to a bank or third party and it makes the payments to the merchants, that entity would be the one required to file the Form 1099-K.
For example, campuses that use Blackboard's BBOne or CardSmith's off-campus program don't have to worry about filing the reports because the company is required to handle it on their behalf.
BbOne was already collecting this data and providing it to merchants online, says Jason Tiede, director of BbOne. The new regulation has required BbOne to change the format of its report and track down Tax Identification Numbers for merchants but otherwise not much has to change.
CardSmith is in a similar situation and will have to make only minor changes to its administrative processes, says Jay Summerall, president and founder of the campus card provider. "They way we're set up it's not hard too do but for others it may be tough," he says.
If a school is running its own off-campus program, Summerall says, "it may be tougher because they have to invent a new process."
The final IRS rule specifically cited a campus card example. If a school issues a card that is used to purchase items at merchants related to the campus, no information needs to be reported to the IRS. But if the student uses the card to buy lunch at a local restaurant unrelated to the university, that type of transaction needs to be reported, the rule states.
While the reporting may seem like a lot of work, it won't impact all merchants, Tiede says. A merchant must conduct 200 transactions per year and it must total at least $20,000 for the rule to apply.
Schools that outsource their bookstores and food services will also be impacted even if they don't have an off-campus card program, Summerall says.
The National Association of College and University Business Offices says the following information needs to be included on Form 1099-K:
Name, address, and Taxpayer Identification Number of each participating merchants to whom reportable payment transactions were made during the calendar year.
The gross amount of reportable payment transactions for the calendar year.
The gross amount of aggregate payment transactions by month, this breakdown is required in order to make it easier to reconcile the amounts by fiscal year.
The name, telephone number, and Federal Identification Number of the payment settlement entity filing the form.