Messages are sent to email or cell phone when wash and dry cycles are complete
By Ryan Kline, Contributing Editor
The campus card has helped to alleviate the frantic search for quarters that characterizes the student laundry experience. Card-based payment solves that problem, but what will solve the problem the ever so busy college student faces now – waiting … and waiting for open washers and dryers?
Students use the Internet for almost everything … but laundry? Yes, the online revolution has reached the laundry room. At least four companies are offering solutions to monitor the laundry facilities and allow students to view machine availability in real-time. At least one other company, CBORD, is beta testing a new laundry monitoring solution.
CR80News investigated these laundry solutions to find out the benefits for students and institutions and to identify differences between the various offerings. We talked to:
Dick Casey, Director of Route Sales for Wash Alert, a subsidiary of Speed Queen Alliance Laundry Solutions
Wendy Jenkins, VP of Marketing for e-Suds, a subsidiary of USA Technologies
Robert Looney, VP of Sales Development and Bob Tuttle, VP of Technology for Laundry View, a subsidiary of Mac-Gray Corporation Corporate Laundry
How do these systems function?
At the core of each of these systems is a web-based visual representation of a campus' laundry rooms. Students access the preferred room online to monitor machine availability and determine the right time to lug dirty clothes to the room. But the convenience doesn't end there. "Students can check machine availability as well as select a notification option of their wash or dry cycle completion," says Mr. Casey. "An e-mail can be sent to their computer or their e-mail-enabled cell phone. For instance, if a student figures it will take them 5 minutes to return to the laundry room, they can select to be notified 5 minutes before the end of cycle (or) be notified when three washers are available."
Wendy Jenkins, explains that, "with e-Suds (students) only need to register their email address where they would like to be notified once. When they swipe their student ID at the e-Suds controller, the system will identify who the student is and alert them when their cycles are complete."
"Simply point and click on any machine to request a notification when the machine next starts or ends a cycle," adds Mr. Looney. Students can request to be notified by instant message, e-mail or by a text message to their mobile phone."
The various web options include either 2D or 3D representations of the laundry room with in-use machines colored differently than open machines. "(With Laundry View) cycle time and existing notification information appears in a pop-up window when the student rolls the mouse over each machine," comments Mr. Looney.

An easy implementation that pays off big in convenience
"Today's college students are far more technology savvy than even those a decade ago," says Mr. Casey. "They also are extremely busy. Wash Alert takes a basic chore all students need to do and offers a high-tech way of maximizing their time."
The students love the convenience and the level of effort on the part of the campus is minimal.
According to Mr. Looney, "we have converted over a thousand laundry rooms to the system at over 100 schools in the last three years. The process is very simple. If the necessary network connections are in place, a room can be converted and on-line in a matter of hours."
The systems also make money

Maximizing machine usage and helping to spread the 'load' across normally-underutilized time periods increases revenues from campus laundries. Additionally, more efficient utilization can reduce the need for additional machines or rooms.
But laundry monitoring systems can provide another benefit that translates into increased revenues – they can inform maintenance staff when a machine is broken or offline. This can result in more rapid repair and thus better uptime for the facilities.
Mr. Looney explains, "each machine's status is monitored at all times so that the server can detect problems as they occur. Machine problems are then reported to the service organization for action."
"e-Suds sends diagnostic reports, including machine fault codes, to an operator's dispatch area," says Ms. Jenkins. And Wash Alert's Mr. Casey continues, "error codes such as fill or drain errors or break-in alarms can be sent to personnel of the university's choosing such as a maintenance supervisor, security officer or receptionist."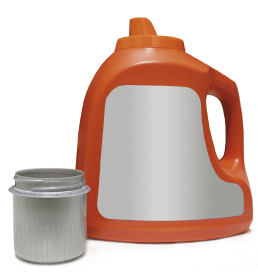 Reserving machines online?
An obvious next question involves the student's ability to reserve a machine online and hold it until he can get to the laundry room. While it seems like a great convenience, all of the company representatives noted that this feature was not allowed in their system. Reasons included the added downtime it would cause and the inevitable arguments that would occur on site.
Questions & answers
In the following question and answer section, we posed a series of specific issues to each of the three respondents. Their answers help provide a glimpse into the similarities and differences between the products.
What laundry machines and dryers does the system support?
Dick Casey, Wash Alert: Wash Alert works exclusively on Speed Queen washers and dryers.
Wendy Jenkins, e-Suds: Maytag and Speed Queen, for e-Suds 2.0 but e-Suds Lite is compatible with any brand of washers and dryers.
Robert Looney, Laundry View: All commonly used commercial laundry equipment may be monitored by the LaundryView system.
What hardware is required on each machine to implement your solution?
Dick Casey, Wash Alert: The machine needs for our Wash Alert System are quite simple. Wash Alert requires Speed Queen washers and dryers equipped with the NetMaster control and a network card.
Wendy Jenkins, e-Suds: We have two versions: e-Suds 2.0 and e-Suds Lite. e-Suds 2.0 is a transaction processing (payment) system with monitoring. This system connects to the individual washer and dryer. It is compatible with Maytag and Speed Queen. e-Suds Lite is a monitoring system that connects to a third party payment system and is compatible with any brand of washer and dryer.
Robert Looney, Laundry View: A Smart Laundry Machine Interface board is used for each machine to monitor machine activity and status, door status and to track all payments, whether by card or coin. They passively monitor machine activity and are daisy-chained to the LRM using a standard RS485 serial connection.
Is the data hosted on the school's server or on a central server maintained by the company?
Dick Casey, Wash Alert: Laundry room information is hosted on the school's server. This gives the university ultimate flexibility in its display. In addition, because the interface is hosted by the school and not off-site, schools have no on-going fees for such a service.
Wendy Jenkins, e-Suds: On our servers maintained by our company.
Robert Looney, Laundry View: The LaundryView web site provides the laundry room status information. It is hosted off-campus on a dedicated Mac-Gray server in a managed, 7x24 data center for maximum reliability. The school needs only to provide an outbound connection to the Internet for each LRM so that it can provide regular updates to the server using standard HTTP messages. The system is designed such that inbound connections are not required. Students may then use any standard browser to view the laundry room status.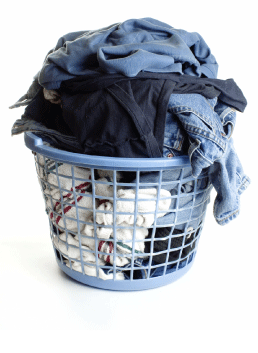 What type of reporting is available for the campus?
Dick Casey, Wash Alert: A wealth of audit data is collected through the NetMaster software. Reports can detail usage history by machine, group, time-of-day, and special vend options as well as service door openings and coin vault openings.
Wendy Jenkins, e-Suds: e-Suds reports both cash and card usage. Password protected access is given to school administrators and/or laundry operators enabling them to get usage reports by campus, by hall, by room and by student.
Robert Looney, Laundry View: The system provides usage reports for both the students and for school administrators. Students can see a weekly snapshot of the activity in each room by day and hour so they can plan the best time to use the facility. The data is refreshed every day and is based on the most recent two weeks usage. Administrators can log in to a special administrative web site to view information about machine usage over any period that they specify.
Many universities and colleges now have card systems that are used to pay for their laundry services. Is your system compatible with any of the major campus card programs?
Dick Casey, Wash Alert: Wash Alert will work with all campus card systems.
Wendy Jenkins, e-Suds: Blackboard and CBORD. For Blackboard we are fully integrated and able to debit funds from a student's Blackboard account. With CBORD we function along side their system. We provide the monitoring and they provide the transaction.
Robert Looney, Laundry View: All of them. LaundryView is installed to monitor Blackboard (current LR3000 product as well as earlier Unix and Windows equipment), CBORD (current IP versions of the Odyssey controller as well as earlier versions and Diebold CS Gold LR3000 and LR1000 controllers), General Meters, NuVision, and CardSmith systems. Laundryview may also be installed with various off-line magnetic card systems including ITC, Debitek, ESD (e-Danyl), Danyl as well as smart card systems from ESD, Debitek and Greenwald/Intellicard.