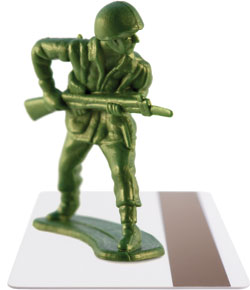 Financial aid disbursement providers do battle for share of campus market
Financial aid refund systems have been a hot topic the past year. The conversation has focused around the fees these programs charge students and whether they leave them more in debt than necessary after they leave school.
The Washington Post, syndicated radio shows and numerous other publications have called out these programs with claims they gouge students. Higher One, a financial aid refund management company that went public last year, has been the primary target of this ire.
Dispersing financial aid is a tough job for schools that can be labor intensive and there's a lot of money at stake. In 2011 the U.S. Department of Education expected to deliver $156 billion to colleges and universities.
Schools also have to comply with Title IV, a section of the Higher Education Act of 1965, that spells out rules with regards to U.S. federal student financial aid programs. Department of Education rules under this title state that institutions may utilize bank accounts for disbursing aid but an alternate means must be available for students that do not have or want an account.
While Higher One has been the leader in the field, other companies are coming out and offering competing products. Blackboard, Heartland Campus Solutions and Sallie Mae all have products that aim to make it easier for schools to distribute the financial aid money and for students to access it.
## Higher One
The New Haven, Conn.-based company has been serving the financial aid market since 2000. Its OneDisburse product enables schools to hand over its financial aid refund management to Higher One, says Casey McGuane, chief service officer at the company.
"Before a campus uses OneDisburse they are printing checks, reconciling checks, and collecting preference all in compliance with Title IV," says McGuane. "We handle all the education and promotion, collect the preferences from students, and offer the technology so they can handle and receive their refunds."
Fees charged to campus: Comparison of financial aid disbursement solutions
| | |
| --- | --- |
| | Vendor responses … |
| Blackboard: BlackboardPay | … no cost to the campus … |
| Heartland: Acceluraid | … annual fee that equates to the amount the institution would have spent on postage and mailing of checks … |
| Higher One: OneAccount | … A little less than the cost of a stamp … |
| Sallie Mae: No Fee Account | … no cost to the campus … |
An add-on for OneDisburse is the OneAccount, a bank account that can be automatically established for a student's financial aid. This is the product that has been most criticized in the past year due to what many call "gouging fees." These include .50 cents per PIN-based transaction and $19 abandoned account fee that goes into affect after nine month of inactivity.
The OneAccount and its fees are comparable to a student checking account from a traditional financial institution, says McGuane. "Our service is free to anyone," he says adding that the account has no fees if the student uses the account in specific ways. This would include no out of network ATM uses and no PIN-debit purchases, among other things.
"For your unbanked student OneAccount offers the opportunity for anyone, regardless of credit history, to obtain an FDIC insured account," McGuane says.
Part of making sure that students use the card and associated account correctly is properly educating them, says McGuane. "We see campuses investing in physical space for financial education and literacy," he says.
Educating students about the account is an important part of orientation and ID issuance at Sam Houston State University in Huntsville, Tex., says Kristy Vienne, director of Bearkat OneCard Services at the school. "We teach them to swipe and sign," she says, in order to avoid the PIN-based transaction fees. "We don't want students to pay any fees and we give students the option to select other refund preferences or send it to their bank of choice."
Sam Houston has been using Higher One since 2003 and has integrated the refund management system with its campus ID cards. And while the option to use another account exists 80% of the university's students use the OneAccount, Vienne says.
The school also has a financial literacy center where students can learn about their loans and how to manage their money, Vienne says.
As for the criticism of Higher One, Vienne doesn't understand it. "I don't see how students not spending appropriately is representative of Higher One," she adds. "That's still the student's responsibility."
By using Higher One Sam Houston has saved hundreds of thousands of dollars, Vienne says, as the cost of printing and mailing a check to a student is between $20 and $25 a piece. "It's a product that saves the university money," she says.
Higher One charges a school "a little less than the cost of a stamp" per transaction for the service during each disbursement period, McGuane says.
The other value Higher One brings to schools is its "high-touch service model," McGuane says. "Whereas some organizations provide some services we provide everything," he adds.
Sallie Mae
The long-time player in the refund management space has announced a new product for schools, a no-fee student checking account with a branded debit card, says Kelly Christiano, vice president of campus solutions and savings at Sallie Mae.
For years, the Wilkes-Barre, Pa.-based company has offered ways for schools to handle financial aid refunds including a prepaid product. But this new offering includes more features. "This will enable a school to refund money and also offer a fully functional checking account," she says.
"It will be low cost and have some cutting edge features," Christiano says. "We are very sensitive to high fees for students and want to make sure out products and services are better as well as low cost."
Sallie Mae doesn't see itself competing with just other financial aid refund products, but other banks, Christiano says. "We want to be competitive in the payment space in regards to fees but also competitive in the banking space," she says. "We think we need to be better and not just as good as our competition."
One of the biggest differentiators is the ATM access, Christiano says. Sallie Mae will offer free ATM transactions when student uses any of the 43,000 AllPoint ATMs across the U.S. Sallie Mae also isn't charging for a replacement card if its lost or stolen.
Students don't have to have a Sallie Mae loan in order to use the product, but the school must use the company's financial aid disbursal product, Christiano says. Students also have the option to have their financial aid deposited into another account or request a paper check.
Sallie Mae won't charge schools for the product but will make money off of the transaction fees merchants make when students use the card, she adds.
Limestone College in Gafney, S.C. has been using Sallie Mae's disbursal program and prepaid card since 2008, says April McAbee, associate director for student account at the school. "We were looking for an easier and better way to work with students," she says. "We were sending out thousands of checks and they can get lost."
Sallie Mae has been easy to work with and its customer service has been quick to resolve any issues, McAbee says. "They offered us the program, no charge to the school and implementation went smoothly," she says.
The debit cards have enabled the student to have more freedom, McAbee says. The school gets the financial aid funds, uploads the funds around noon and the money is on the cards by 8 pm.
When a student signs up for the card, Limestone administration walks him through how it works and the associated fees, McAbee says. Around 3,000 students at the school, about 90%, use the card.
The college hasn't decided whether it will offer the new Sallie Mae checking account to its students, McAbee says.
Blackboard
When Blackboard rolled out BlackboardPay it had one mission: "This would absolutely be the best solution for the institution and the cardholder," says Jeff Staples, vice president of market development and strategy at Blackboard.
Blackboard executives felt that some of the financial aid refund products out there put too much of an onus on the cardholder, Staples says. "We are really focused on making this a solution without caveats, excuses or apologies,'" he says, "One that serves the institutions needs for Title IV compliant credit balance delivery without saddling the student with burdensome fees."
"There's good and bad revenue," he explains, "and counting on non-sufficient fund fees, charges for PIN debit transactions and out of network ATM fees coming out of financial aid credit balances is not good business. These students depend on every penny of that money to help pay their way through school."
Blackboard states that their only source of cardholder-related revenue is a portion of the merchant transaction fee (or interchange) for signature transactions. And this is paid by the merchant not the student.
BlackboardPay is different from Higher One and the new Sallie Mae offering in that its product is a prepaid account, not a traditional checking account. It's still FDIC insured but since it's prepaid the student can only spend the funds available and cannot overdraft.
Surcharge-free ATM access is another area of focus for Blackboard, Staples says. Students can access funds for free at any of AllPoint's 43,000 ATMs, the same network used by Sallie Mae. BlackboardPay also deploys at least one free ATM on campus, explains Staples, to complement the Allpoint Network.
BlackboardPay also offers fee-free check writing ability. Students call a number and receive pre-authorization, part of the process that prevents overdrafts. The Money Network check can then be used like any other check and can also be cashed at any Walmart in the U.S. at no charge.
Blackboard doesn't charge the institution for the service, and provides the option of either a stand-alone companion card or to have BlackboardPay integrated with the student ID. "Given the strict requirements for PCI compliance we developed an innovative way for the institution to provide real-time card issuance and activation without incurring the risks associated with handling banking information," Staples says. "Our clients can choose either method, or a mix of both, although 90% of our institutions have chosen to deploy the integrated card."
Jones County Junior College in Ellisville, Miss., launched BlackboardPay in August 2010. Previously the junior college had issued paper checks but now offers the card as an option for financial aid and student payroll, says Candi Smith, director of OneCard Services at the school.
BlackboardPay has been integrated into Jones County's campus ID and includes a Discover Card brand, Smith says. To maintain PCI compliance, the new student ID has two magnetic stripes on the back of the card, one for the school's use and one for BlackboardPay.
Deploying the new system involved recarding students who wanted to use the new service. Smith says she has recarded about 80% of the 5,500-student population.
The impetus for offering students another option was staying a step ahead of Title IV compliance. Smith explains: "Of course we wanted a faster, safer method of disbursement for students. Of course we liked the idea of cost savings for the College. But we also were hearing from our Director of Financial Aid that electronic disbursement was being 'encouraged' by the Department Ed (and) because other federal disbursements have migrated to electronic methods, it seems foreseeable that the Department of Ed may mandate this option for students in the future."
Jones County is offering students the option to receive a paper check or use the BlackboardPay system, Smith says. The administration is extremely happy with BlackboardPay and the work it has eased. Though student reaction at first was mixed, acceptance has grown rapidly. Still, Smith notes, "some students like a paper check, even if you have to wait in line."
Heartland Campus Solutions
Heartland Campus Solutions also offers a prepaid Discover card for its Acceluraid product, says Bill Norwood, director and chief architect at Heartland Campus Solutions. Acceluraid differentiates itself with how it works with students.
Students receiving extra financial aid funds receive a card in the mail that they go online to activate. When the financial aid funds are available to the student they have the option of going online and transferring the money to another account at no charge. Alternatively, they can also use the Acceluraid account to access their funds.
Heartland is keeping the fees associated with the accounts low, Norwood says. Charges for out of network ATM use is $1 and inactivity fee is $4 after 48 months. For each ACH deposit into the account the student gets a free electronic bill pay … otherwise, it's just $1. As with Blackboard, since the account is prepaid it's not possible to overdraft so there are no non-sufficient fund fees.
Heartland makes money on the system through interchange, the fees charged to merchants when a student makes a transaction, Norwood says. They also charge the school an annual fee that equates to the amount the institution would have spent on postage and mailing of checks.
North Central Missouri College is one of three schools that have deployed Acceluraid. The school was having problems with the time it was taking to issue paper checks, says Sharon Bennett, vice president of administrative services at the school. Checks would be send to incorrect addresses or take a lengthy time to arrive which created a need to put stop orders on old checks and reissue new ones.
ACH presented another issue for the school, Bennett says, in that storing that personal data could make the school's computer system attractive to hackers.
NCMC was already a Heartland OneCard client and in January 2010 the school decided to go with Acceluraid. Students can now use the financial aid funds to make purchases on campus as well as off campus. The system has also been expanded so users can choose to have their student payroll deposited into the same account.
"Since we've been using Acceluraid, our students are receiving their refunds an average of five to seven days earlier than they had been using the previous check system," Barnett says. "Our administration has been able to save money on personnel costs, check issuance and reconciliation issues caused by delayed deliveries and lost or returned checks."
Fees charged to student cardholders: Comparison of financial aid disbursement solutions
| | | | | |
| --- | --- | --- | --- | --- |
| | Blackboard: BlackboardPay | Heartland: Acceluraid | Higher One: OneAccount | Sallie Mae: No Fee Account |
| Monthly service charge | $0 | $0 | $0 | $0 |
| Inactivity fee | $3.50 (after 9 mths) | $5 (after 24 mths) | $19 (after 9 mths) | $0 |
| Signature debit transaction | $0 | $0 | $0 | $0 |
| PIN debit transaction | $0 | $0 | $0.50 | $0 |
| ATM in-network | $0 | $0 | $0 | $0 |
| Number of in-network ATMs | 43,000 | 1 | 1 | 43,000 |
| ATM out-of-network | $2.50 | $1.50 | $2.50 | $2 |
| Non-sufficient funds (first) | Not applicable | Not applicable | $29 | $19 |
| Non-sufficient funds (additional) | Not applicable | Not applicable | $38 | $19 |
---
Is ATM access a difference maker?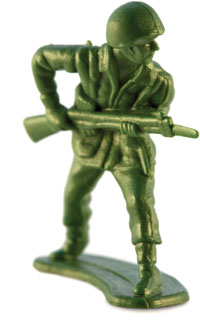 Enabling students the opportunity to withdraw their financial aid funds from an ATM without paying a fee is required by Title IV, the federal regulation that governs financial aid programs.
Higher One and Heartland Campus Solutions have addressed the requirement by deploying a single ATM on campus and providing fee-free withdraws to refund recipients.
But critics argue one ATM in the student union is hardly sufficient to serve an entire campus population throughout the year. It doesn't truly meet student needs but rather the compliance needs of the campus. Students, they say, will likely be forced to use out-of-network ATMS and thus incur fees.
Sallie Mae and Blackboard each provide cardholders with access to the surcharge-free Allpoint ATM network. Allpoint enables fee-free withdraws across its nationwide network of 43,000 ATMs.
Surcharge-free ATM networks charge the card issuer a fee to join and then extend free transactions to that issuer's customer base. In essence, the cardholder's future transaction fees are prepaid through the issuer's network membership fee.
Often smaller institutions such as credit unions, local banks or stored value card issuers join surcharge-free networks in order to compete against the larger banks with their deployed base of ATMs.
Allpoint is the largest surcharge free network in the U.S. with 1 out of every 12 ATMs in its control. Locations are nationwide in leading retailers such as 7-Eleven, Costco, CVS, Kroger, Target and Walgreens.
---
Blessing or curse for existing declining balance programs?
Jones County Junior College has an interesting story to tell regarding the impact a financial aid solution can have on existing on-campus declining balance accounts. According to Jeff Staples, vice president of market development and strategy at Blackboard, this has been an area of particular concern for schools with an off-campus merchant program as they worried that a new card account could cannibalize deposits.
In Jones County's case, Staples says deposits to the Bobcat Bucks accounts tripled after the launch of the new financial aid solution. The school attributes the growth to peripheral impact that added awareness and buzz around the new program created.
---
Overdraft fees and the Reg E change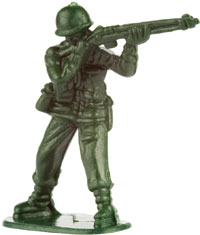 The Federal Reserve Board approved a change to Reg E that eliminated a card issuer's right to automatically cover overdrafts and subsequently charge a non-sufficient funds (NSF) fee on one-time debit card transactions and ATM withdraws. As of Aug. 15, 2010, banks can only perform the service and levy the fees if the account holder has opted-in requesting service. This change has been extremely detrimental to the revenue model for card issuing banks.
Neither Higher One nor Sallie Mae opted to pursue the opt-in process, instead choosing to decline one-time debit and ATM transactions that would put the account into an overdrawn status. This eliminated a major area for potential account holder revenues.
Prior to the Reg E change, about half of 18- to 25-year-olds incurred NSF fees in a given year. One-quarter incurred five or more each year. One-quarter incurred five or more each year. The most common transaction type to result in an NSF for this age group was POS/debit transactions accounting for more than 60%. With the effective removal of debit and ATM overdraft fees due to the Reg E change, nearly seven out of 10 opportunities for NSF fee collection was lost.
(Note: The financial aid solutions from Blackboard and Heartland use prepaid cards so overdrafts are not possible and thus the regulatory change has no impact.)
Quantity of NSF fees by age group
| | | | | | |
| --- | --- | --- | --- | --- | --- |
| Age group | Zero | 1 to 4 | 5 to 9 | 10 to 19 | 20 + |
| Under 18 | 78.1% | 12.1% | 4.0% | 3.0% | 2.7% |
| 18-25 | 53.6% | 21.5% | 10.3% | 7.9% | 6.8% |
| 26-61 | 68.1% | 13.7% | 6.1% | 5.2% | 6.9% |
| Over 62 | 87.8% | 7.0% | 2.2% | 1.5% | 1.5% |
NSF fees by transaction type
| | | | | |
| --- | --- | --- | --- | --- |
| Age group | Check | ATM | Debit | ACH |
| Under 18 | 27.2% | 10.1% | 42.4% | 13.0% |
| 18-25 | 14.4% | 8.0% | 61.7% | 8.7% |
| 26-61 | 29.8% | 7.8% | 41.1% | 14.5% |
| Over 62 | 46.0% | 8.1% | 23.2% | 16.7% |
Source: FDIC Study of Bank Overdraft Programs, November 2008
---
Professor: All financial aid refund systems have problems
Bill Pratt's job is to teach college kids about money. The teaching instructor in the College of Business at East Carolina University educates students on financial literacy and credit and debit cards.
While East Carolina University uses Higher One for financial aid refunds, it's not the only problem, Pratt says. "In some ways you can argue that they all take advantage of students," he says.
The fees charged to students will be paid over the life of the student loan, so $25 in fees can actually turn into close to $40, Pratt says. "You shouldn't have to pay to use your own money," he adds.
Schools have a responsibility to educate students about the fees and the best ways to minimize them, Pratt says. Schools should provide examples of what the student will end up paying back if they don't minimize the fees. For example, $100 in fees over 10 years will end up accruing almost $70 in interest.
This information should be reviewed during a financial aid entrance interview, Pratt says. Information should also be sent to parents, as students can be overwhelmed when first starting college. A flyer in the mail isn't good enough, Pratt says, they are not educational.