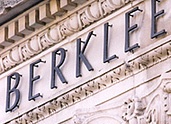 Berklee College of Music announced today the successful launch of its new, upgraded campus ID card; "The Berklee Card." The card is used for identification and swipe access to services and cashless payments all over campus - at the bookstore, libraries, copy center, vending machines, laundry facilities, all on-campus food service locations - and at a host of businesses around the campus. The program is managed for Berklee College by CardSmith, a New Jersey company specializing in campus card programs.
"We're very pleased to bring this exciting new service to our students, parents, faculty, staff and business partners" said Rena Wade, Director of Auxiliary Services. "The College has wanted to implement a campus card program for quite a while now, but we didn't want to buy a proprietary card system or add in house staff or overhead to manage it. With CardSmith, we didn't have to; their systems power Berklee Card transactions, financial flows, marketing, program operations and customer services. The service is all-inclusive - we didn't have to buy any technology or hire a single person to roll out this program. And we were able to continue to use our existing card production equipment. Now we're running the campus more efficiently and providing a terrific service for our students, parents and other stakeholders."
"Another important goal of the program was to build it on an open standard so we had the option to collaborate with the other institutions in our area" said John Eldert, Associate Vice President. "CardSmith's service enables that, giving any other school that use their service the option to accept our card, and vice versa. The off-campus businesses in our program can also accept cards from other schools with their new Berklee Card terminals. We think this could really open up a lot of new possibilities for community-building and student and staff interaction among neighboring institutions."
"Our students won't need coins, cash or other cards to access campus services any more, said Ms. Wade. Berklee students will go to the dining hall, check out library materials, use practice rooms, buy books and merchandise at the bookstore, make copies, buy drinks and snacks, do their laundry and, with any time left over, enjoy the restaurants and other conveniences around campus – all with the Berklee Card. Our goal is to get as close as we can to being completely cashless. The first Berklee Cards are being issued to students in the College's summer session, in progress now, and the program is off to a very fast start. All new and returning Berklee students will receive the new card for fall semester.
The Berklee Card program includes extensive services for students, parents, faculty and staff. Students and guests can add value to the Berklee Card Account instantly on-line, or set up a recurring "allowance" that funds the account at regular intervals throughout the semester. Account holders can check balances, view transactions and edit account preferences 24/7 at www.berkleecard.com, a new web site dedicated to the program. There's also a professional customer service center and help desk open every business day to assist students and parents. For businesses that accept the card on and off-campus, there's a fully-supported service including a simple to install terminal, acceptance stickers and signage, 24/7 support, daily funds settlement and detailed monthly reporting.
Said CardSmith President, Jay Summerall. "Berklee College of Music is a very unique institution, and the people we've worked with on the Berklee Card are very committed to their stakeholders and the quality of services provided. It's a pleasure to do business with them. Berklee College of Music is our third customer in Massachusetts and second in the city of Boston, which has such a great tradition of education. We're looking forward to being here for a very long time, and to working with other institutions in the area."