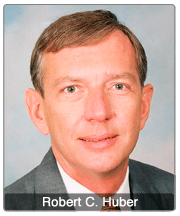 Part of the AVISIAN Publishing Expert Panel series to be published throughout December 2006
Robert C. Huber, CMC, Robert Huber Associates
The Campus Card Industry has undergone many changes over the past 39 years, from the first mechanical card reader developed by R.D. Products (Rochester, NY) in 1968, to online magnetic stripe systems in 1972, to hundreds of applications and cardholder services self-managed by students and their families in an increasingly wireless world of technology.
With the advent of Y2K, all organizations were forced to review their information technology needs and systems – including colleges and universities. This phenomenon essentially "jump started" both the campus card industry vendors and institutions. They were forced to more closely study the dramatically different lifestyles of the Echo Boomer generation compared to that of their Baby Boomer parents – many of which are now administrators and corporate leaders.
Since Y2K, there has been a lot of industry experimentation, corporate shuffling, and many potential players "sniffing" this marketplace. As the industry prepares to celebrate its 40th birthday, many new and bold ideas that are in the process of being refined will begin to blossom and soon provide more "multiple choices" for educational institutions as they continue to find more ways to improve their operations as well as attract and retain their customers.
2007 Predictions:
Virtual Card Offices
The Echo Boomer generation along with their Baby Boomer parents will drive development of "virtual card offices" for most cardholder functions at 75% of institutions with campus card programs in the next 5 years.
Wireless Door Access
Wireless door access installations will double every year for the next five years with the a rapid rise of wireless campuses and municipal environments.
Biometrics Revival
Although biometrics has been in existence for more than 2,000 years, it will receive another revival with the increased demand for international personal identification. This technology will be offered to campuses within the next five years by most multi-application card system vendors, using existing magnetic stripe card technology.
Merchant Programs
The number of schools that have made a proactive decision to expand their campus card program to include off-campus merchant applications will double each year for the next five years.
Merchant Program Vendors
More industry vendors will facilitate off-campus merchant transactions with a variety of options – regardless of the primary on-campus card vendor system.
Merchant Program Management
Although 75% of off-campus merchant campuses are managing this application on a "self-op" basis, that share will reverse within the next five years (i.e., 75% managed by vendors for schools, 25% managed by schools).
Community College Systems
With the advent of off-campus merchant applications, the number of community colleges (without a card system) that will purchase a multi-application campus card system will double each year for the next five years.
Outsourced Marketing
Since most colleges and universities still have not adopted a contemporary business organizational model which should include a marketing vice president, but progressive business administrators realize that the professional marketing of campus card programs is essential to an increased return-on-investment, the number of institutions that will utilize contracted vendor marketing services to promote their campus card programs (both on-campus and off-campus) will triple each year for the next five years.
Shared Systems Increases
As the campus phenomenon for the outsourcing of contracted services increases, more institutions will consider "shared" campus card systems (i.e., both vendor managed systems and consortium models) for technological, organizational, and budgetary reasons.
Internet & Web Tools
Both the Internet and the World Wide Web will play increasing roles in the management of campus card programs, cardholder transactions, and cardholder services on a global basis as technological security is improved and customer demand increases for such personal services.
About the Author
Robert C. Huber, CMC, CPCM, is a Business & Marketing Consultant as well as an industry pioneer in the development, implementation, and expansion of Campus Card Programs for over 25 years. In 1985, he co-developed and implemented the first known campus-wide multi-application card system at Duke University, and has advised over 300 colleges and universities throughout the United States and Canada. Robert Huber is President of Robert Huber Associates, a "vendor independent" consultancy, based in Scottsdale, Arizona.