Purchase jumpstarts payment processor's entry into the college and university market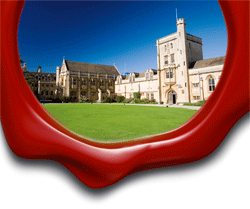 By Andy Williams, Contributing Editor
The recently announced purchase of campus card supplier General Meters Corp. (GMC) by payments processors, Heartland Payment Systems, has likely delivered the resources the small company needed to stay competitive.
Heartland's campus card appetite was first whetted with its Slippery Rock University experience in mid-2007. The provider of credit/debit/prepaid card processing, payroll and payment services implemented a campus card program at the Pennsylvania campus that involved the ubiquitous cell phone and the campus card.
For Slippery Rock, the company produces a contactless tag that can be affixed to the cell phone, making the phone a defacto stored-value card. Heartland also supplies new student ID cards that contain a mag stripe and readers that accept both the cards and the contactless tag-equipped cell phones. Laundry, photocopiers, vending machines and merchant-attended POS terminals all now have dual-technology readers.
The company also instituted a robust off-campus merchant program, supplying merchants with the readers to handle both cards and phones. Merchants accepting the campus card are paid daily, just as any other merchant served by Heartland would be.
Following the success of the Slippery Rock program, the company was interested in expanding to other campuses. Those expansion plans began with a survey of college card offices which convinced Heartland that it needed something more if it were to be a serious player.
"When we talked to a lot of schools, many of them like Slippery Rock wanted us to operate seamlessly with their existing campus card vendors," says Ron Farmer, executive director of campus solutions and micropayments at Heartland. Slippery Rock, for example, was using CBORD for dining and "we interoperated seamlessly with the CBORD card," he adds.
But many schools also wanted a whole campus card solution from Heartland. "They told us that if we had things like dining and access control, they'd buy it. They also wanted to be able to buy the entire one card system from us. That's when we went about finding someone to acquire."
Number one on Heartland's short list was GMC, an established company with a good reputation and some 150 satisfied customers utilizing the company's University One-Card System. General Meters is a family-owned company founded in 1979 to make metering devices for copy machines, hence its name, which has never changed.
"They needed a strong backer to invest more so it was a perfect marriage. We decided that GMC was the best fit for us. We came to that conclusion pretty quickly," says Farmer.
Before the announcement of the GMC buy became publicly known, Farmer and Heartland's chairman and CEO Bob Carr appeared before a General Meters Corp.'s user group meeting to make sure GMC's existing customers were the first to know.
It was a way to quickly ease fears and stop rumors before they got started. Farmer, who had only been on the job with Heartland for five months, went to General Meter's customers with a message: "Nothing will change," he told them at the users group meeting.
"Your products will continue. We're not going to force people to upgrade. General Meters has a tradition of supporting products back to 1979, when the company was founded, and their customers cherish that. In many cases the acquiring company forces companies to upgrade but we're not going to do that," he says later.
He had two other points for General Meters' colleges: "Their pricing will continue. We're not going to raise prices for the foreseeable future. Also, the same sales and service people who have supported them in the past will continue to support them in the future. We're hiring all their employees. The only ones not coming over are GMC's owners Leon Gottleib and Ronda, his wife, who are retiring. Nothing will change unless you want it to."
Reaction was very positive, he adds. Farmer believes GMC's current customers support the arrangement because they now have more options available to them.
"When you ask General Meters why they lost business in the past, it's because they're much smaller than some of the other campus card providers. They constantly heard from people that they love the products, love the service mentality, but you're a small family company and most universities need more," says Farmer.
"Now you have the stability of Heartland standing behind GMC. We're going to make investments in product development and add more sales people. There will be more people out there selling GMC."
Another message he and Carr delivered to GMC clients that day was that there would be no forced upgrades.
"If you do want to, you can try the new Heartland approach; or you can keep things as they are," Farmer says he told them.
Investing in higher education
One change that did take place: GMC became a wholly owned division of Heartland Payment Systems and is now part of Heartland's Campus Solutions division.
Farmer is no stranger to the smart card or campus card world. He used to work at campus card reader manufacturer Debitek as its president and CEO. He left after the company was sold to Ingenico. When Debitek was later purchased by Heartland, Farmer returned to run Heartland's new micropayments division spawned by the Debitek purchase.
"Bob Carr really wants to invest in this segment – things that people have traditionally used cash for. There are billions of micropayments a year, anything from students buying on or off campus to buying from a vending machine," adds Farmer.
"Bob Carr had a vision that the campus card was a great area for us to expand in, which was why he bought Debitek, to enable Heartland to provide those kinds of devices–like laundry and copiers– that campuses need."
Powering transactions on- and off-campus
The model that Heartland explained to GMC clients and that it hopes to introduce at other colleges involves a seamless integration of on- and off-campus card usage.
"In our model, we take that student ID card, put in an off-campus program that involves the merchants. We make just a few pennies off every transaction, but a few pennies can add up. It allows us to charge the schools much less than traditional campus card vendors."
In many cases, using the Heartland model, there's no upfront charge for vending, copier or laundry readers, explained Farmer. "Our upfront charge for a vending reader plus a controller is zero. A traditional campus card vendor charges $995 plus a controller in every building and software. What we charge is an annual rental/maintenance fee that's usually not much more than traditional vendors charge for annual maintenance. If you add all that up for 100 devices, it could be a $100,000. It's a huge win for schools. And because we own the source of production, we don't have to buy that reader from another company. We make it ourselves."
Of course, Heartland would also like to obtain colleges' card processing business "because we can do it for less than they normally pay," Farmer says.
The model also revolves around what Heartland instituted at Slippery Rock. "Everybody wins in our model," adds Farmer. "The students win because they can use their cards almost anywhere on or off campus and make purchases using their contactless tag affixed to their cell phones. The kids at Slippery Rock really love it. Merchants win because they get to accept that campus card and at rates that are lower than traditional cards like Visa or MasterCard."
"We heard about schools going off-campus and charging the vendor 20%," he says. "We don't do that. We charge one low price and attract many vendors. We sign the merchants up so the school doesn't have to do that either. And in most cases, we'll have local Heartland service reps to support the merchants. In addition, we settle with the merchants every night. In many cases, schools might settle once a month."
Schools win because they can reduce their capital outlay costs, such as the readers, says Farmer. "Second, they can distribute financial aid to the card, eliminating long lines for getting checks. And the schools' customers, who are the students, love the convenience of the card and the Give Something Back Network."
Give Something Back is a charitable network run by Heartland. Every purchase made by students results in a rebate to his or her account. The students can keep a portion of the rebates or donate the full amount to a nonprofit or several nonprofits. "The school is the default recipient. If you take a percentage of each purchase it can add up," says Farmer.
If General Meters' customers want to implement the new Heartland model, they'll be free to do so, he adds. "There's no downside and a lot of upside."
The new organization
Merged into Heartland, General Meters and Debitek now report to Ron Farmer. "We've asked Leon (Gottleib) to be part of our advisory board. We value Leon's opinion and want to continue to lean on him for advice," says Farmer.
GMC's general manager, Fred Emery, a long-time GMC employee, "will be the general manager of our campus solutions division," says Farmer. "He understands this market so well. Before General Meters, he ran the card system at Hofstra (Long Island, NY), so he really understands the card business."
For his part, Emery views the purchase as "a great opportunity for the campus card community. It's bringing together a company with 28 years of experience in the campus card industry with one of the leading payments processing companies," he says.
Farmer says Heartland will continue to maintain an office in Colorado Springs, GMC's headquarters, "because many of the engineers and customer service people are there, and we're not asking anyone to move."
"It's an exciting opportunity," adds Emery. "It allows our clients to continue to utilize the tried and true one card system and now access other options Heartland brings to the table, such as card processing, financial aid distribution, and more."