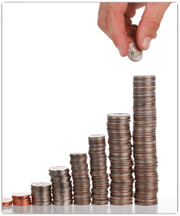 Annual CR80News Campus Card Banking survey results flat, Prepaid leaps as fees fall
The traditional model of banks partnering with colleges and universities to offer an all-in-one campus ID and bank card may be shifting.
A 2012 report from the U.S. Public Interest Research Group raised concerns about some of these program's practices and the fees charged to students. Many of these concerns were unfounded or misplaced and most of the programs provide good value for students and institutions, but still the report brought new pressures. In the months that followed, members of Congress met with vendors and financial institutions offering the products while the U.S. Department of Education began crafting regulations to govern these programs.
Concerns stemming from the Payment Card Industry Data Security Standard (PCI) also seem to be affecting the combined ID and bank card model as some campuses consider separating the functionality onto two cards.
It's too early to tell how these regulations will impact the market, but 2012 was a stagnant year in terms of overall new agreements, as many institutions seem to have taken a wait-and-see posture. For the first time since CR80News initiated the survey a decade ago, there was no net increase in the total number of campuses with bank card partnerships.
Move to prepaid?
A bright note comes in the growing trend toward prepaid. A significant rise is occurring in the number of campus banking partnerships issuing prepaid accounts rather than traditional checking accounts with associated debit cards also known as demand deposit accounts or DDAs. Some insiders believe that use of prepaid rather than debit may stem criticism from regulators because it can eliminate the much-maligned non-sufficient funds (NSF) or overdraft fees.
"Students like the prepaid option," says Terry Maher, a partner at Baird Holm LLP and general counsel for the Network Branded Prepaid Card Association. "It's a good tool from the bank perspective and the customer perspective because it keeps the student within a budget and away from fees."
Budgeting is easier with a prepaid account, says Ben Jackson, senior analyst at Mercator Advisory Group. If the money isn't in the account a transaction won't be approved. This removes the chance of charging overdraft fees.
Prepaid cards have not always had the best reputation because the cards often came with high fees and major limitations. This has changed with many of the modern prepaid programs. "More people looking at prepaid because you can get a no cost or low-cost account," Maher says. "If you have money direct deposited into the account and don't access funds at out-of-network ATMs they're inexpensive and safe."
Traditional debit accounts are subject to many more regulations and disclosure requirements, says Jackson. With traditional debit cards the issuer must maintain a separate account for each student. Prepaid programs, on the other hand, may pool funds in a single account, he says.
This helps keep operational costs lower for prepaid. A checking account can cost a bank as much as $200 a year but the prepaid account is much less expensive, Maher says
A properly run prepaid program can offer students the same benefits as a checking account, Maher says. "It comes down to ease of access," he explains. "ATM accessibility is key."
While prepaid might be making a splash now, it's difficult to see whether it'll be a lasting trend. "It's too early to tell if prepaid will replace the banking models out there now," says Whitney Bright, senior vice president for Campus Banking at U.S. Bank.
U.S. Bank implemented a prepaid program linked to the student ID at North Carolina State University in Raleigh. The school wanted to have a Visa or MasterCard branded card so students could make purchases anywhere. At N.C. State prepaid made the most sense because U.S. Bank doesn't have branches in state. U.S. Bank also issued its Contour prepaid product at two additional campuses. The Contour offering serves as a financial aid dispersal tool for these campuses.
Prepaid is frequently used for aid dispersal and perhaps it is there that its move to campus really began. Blackboard, Heartland Campus Solutions and Sallie Mae–in addition to U.S. Bank–have all issued prepaid accounts as a means to ease financial aid distribution processes at partner campuses. By offering Visa, MasterCard or Discover branded cards as the access point for these distribution programs, the prepaid account has morphed to be virtually indistinguishable from traditional bank card offerings for most student accountholders.
Blackboard's BbPay offering automates financial aid dispersal and provides students with a Discover-branded prepaid card. Today, 25 institutions use the BbPay service. The company believes prepaid is the way of the future for campuses because, if implemented correctly, it can offer comparable services at far lower costs while keeping regulators at bay by minimizing cardholder fees.
"The accounts are FDIC insured, include provisions to shelter against fraudulent use, eliminate NSF fees, offer widespread low or no cost ATM access and can be used to make purchases anywhere branded payment cards are accepted," says Jeff Staples, vice president of market development, Blackboard Transact.
In the early days, prepaid was hampered by higher fees and lower access. "Today, it has come out of the shadows as progressive issuers allied with payment and ATM networks to up the number of access points and eliminated of unnecessary, burdensome fee structures," adds Staples.
Industry still optimistic
A year ago, the 2011 CR80News Banking Survey suggested that the biggest issue for banks with campus partnerships was maintaining a positive revenue stream in light of the changing banking climate. Regulators had clamped down on cardholder and merchant fees, changing the profitability matrix dramatically.
In 2012, for the first time since the survey's creation in 2003, there was no net gain in the total number of partnerships. Though some blame the PIRG report for the lack of growth, others see it as a more holistic change.
During the year, Wells Fargo saw several campuses either change from a combined card to separate cards or discontinue the banking functions.
"In some instances the school stopped offering that specific functionality but are offering different products," says Stephen Nixon, vice president and manager of Wells Fargo's Campus and Workplace Banking Programs. "There weren't questions or aspersions about what was offered, but more that institutions wanted to go in a different direction."
The relationship also extends beyond the immediate student and university needs, says Nixon. "We're interested in serving the higher education market with a broad range of financial services products," he adds. For Wells Fargo, this meant losing some schools combined campus ID and payment cards in favor of alternative products.
Heartland Campus Solutions remained steady with its number of campus partnerships, but the PIRG report has impacted new business, says Bill Norwood, chief architect at the company. Vendors and universities are expecting regulations from the Department of Education and are hesitant to make a move until then. "They're not sure which way to go," he explains. "They don't want to pick a system and then not have it be compliant."
Commerce Bank realizes that the retail banking model is changing but is working to maintain the same types of services to schools. There is a caveat, however. If Commerce can't institute sensible fees it might not be long for the campus market, says Don Becker, assistant vice president for Student & Prepaid Card Partnerships at Commerce.
"Future restrictions on our ability to assess fair and reasonable fees could limit our ability to maintain campus card partnerships and provide students with the level of convenient campus banking that they've come to enjoy," Becker explains.
On the positive side, U.S. Bank has seen continued interest in campus banking partnerships, says Whitney Bright, senior vice president for Campus Banking at the financial institution. "Since the beginning of 2013 we have seen a lot of activity and are seeing continued demand," she adds.
While fee revenue is declining from these types of accounts, some banks continue to pursue the partnerships because of the potential to build a life-long customer, Bright explains. "We want to develop the relationship and expand it with them," she explains.
Changing winds at UCF
SunTrust, insiders suggest, may be exiting the campus banking business, ending its partnership with the University of Central Florida, one of its three programs. Executives from SunTrust did not respond to interview requests.
Fairwinds Credit Union jumped into the campus banking market when it signed with University of Central Florida, previously a Suntrust partner. The ID card is linked to the credit union checking account, can be used as an ATM card and to make purchases on and off campus with a PIN, says Kate Renner, vice president of marketing at Fairwinds. The credit union also has a branch on campus that opened in January.
PCI fears loom
In addition to the bad press and pending additional oversight from the past year, the existing PCI regulation is adding increased pressures. This comes as administrators realize that combined campus and payment cards might swim in murky waters when it comes to PCI compliance.
If the same ID number that is used for payments is also used for physical access, library functionality or stored in campus databases there are PCI requirements that schools must take to protect that data. However, industry sources say these precautions aren't always taken. Fear of PCI fines and confusion over how to fully comply, is leading some institutions to separate the campus ID from payment card thus segregating the student ID number from the bank card number altogether.
Wells Fargo has taken precautions to keep its campus partners safe. "The bank card number and the student ID number are entirely different," Nixon says. "On-campus functionality is driven by student ID or other access ID number, which is typically encoded on the cards in addition to the debit card number. This enables on-campus card readers for, say, door access to read specific positions on the mag stripe to verify student ID."
In some cases the data is further segregated by having two magnetic stripes on the same card–one for on-campus functions and the other for banking functions, Nixon explains.
This two-stripe solution has become more and more common as campuses across the country struggle to stay clear of PCI. The pressure to take that final step and segregate the functionality to completely independent pieces of plastic is growing at a number of colleges and universities. This could ultimately change the very nature of campus card bank partnerships. While it would not necessarily mean the end of campus bank partnerships or the services currently offered, it could remove campus card programs from the equation migrating the services to other functional areas within the institution.
What lies ahead?
Between regulations and critical reports, the last couple of years have been a time of flux for banks with campus card partnerships. Financial institutions face declining fee income and regulatory scrutiny while campuses grapple with PCI compliance, negative press and the emergence of prepaid and multi-card options.
By all accounts, more oversight is almost certain to come. The U.S. Department of Education is creating regulations that will very likely impact campus banking partnerships and financial aid dispersal products, and sources say, nothing is off the table.
Agency officials would not comment for this story but industry executives familiar with the process say that new regulations could be released before the end of the year.
Only time will tell if this myriad of pressures changes the face of campus card bank partnerships or if the old model soldiers on.
---
Campuses With Bank Partnerships
Blackboard (25)
*Note: With the addition of prepaid accounts to the survey, 2012 marks the first year Blackboard's partnerships were included.
Alcorn State University, MS
Arkansas State University, AR
Bainbridge College, GA
Bowie State University, MD
Bradley University, IL
Central Virginia Community College, VA
Clark Atlanta, GA
Coastal Bend College, TX
College of Coastal Georgia, GA
Concord University, WV
Georgia Gwinnett College, GA
Georgia Southwestern University, GA
Georgia State University, GA
Hamilton College, NY
Johnson and Wales, RI
Jones County Junior College, MS
Murray State College, OK
Quinnipiac University, CT
Salt Lake Community College, UT
Southside Virginia Community College, VA
University of Arkansas at Pine Bluff, AR
University of Texas at Tyler, TX
Connors State College OK
Chowan University, NC
Central Wyoming College, WY
Commerce (3)
Fort Hays State University, KS
Pittsburg State University, KS
The University of Kansas, KS
Heartland (23)
Bastyr University, WA
Clearwater Christian College, FL
College of the Holy Cross, MA
Colorado Christian University, CO
Concordia University of Wisconsin, WI
Harrisburg University, PA
Hillsborough Community College, FL
Florida Coastal School of Law, FL
John Carroll University, OH
Lebanon Valley College, PA
Manhattan College, NY
Mississippi Delta Community College, MS
Mount Holyoke College, MA
North Central Missouri College, MO
Northwest Florida State College, FL
Palm Beach Atlantic University, FL
Pittsburgh Technical Institute, PA
Reinhardt College, GA
Slippery Rock University, PA
St. Thomas Acquinas, NY
Tompkins Cortland Community College, NY
University of Massachusetts Lowell, MA
Waukesha County Technical College, Wa
PNC (26)
Allegheny College, PA
Arcadia University, PA
Bowling Green State University, OH
Carnegie Mellon University, PA
Case Western Reserve University, OH
Cornerstone University, MI
DePaul University, IL
Duquesne University, PA
Edinboro University, PA
Florida Institute of Technology, FL
Georgetown University, DC
Grove City College, PA
Indiana University of Pennsylvania, PA
Marymount University, VA
Mercyhurst University, Erie, PA
Morgan State University, MD
Mount St. Mary's University, MD
Olivet Nazarene University, IL
Penn State University, PA
St. Joseph's University, PA
Saint Xavier University, IL
Temple University, PA
University of Cincinnati, OH
University of Delaware, DE
University of Pennsylvania, PA
University of Pittsburgh, PA
SunTrust (2)
Florida State University, FL
Mary Baldwin College, VA
TCF Bank (5)
Northern Illinois University, IL
St. Cloud State University, MN
University of Illinois, IL
University of Michigan, MI
University of Minnesota, MN
U.S. Bank (55)
Austin Peay State University, TN
Bellevue College, WA
Benedictine University, IL
Bethel University, MN
California State University Fullerton, CA
California State University San Bernardino, CA
Capital University, OH
Carroll University, WI
Central Washington University, WA
College of Mt. St. Joseph, OH
Colorado State University Pueblo, CO
Concordia University Chicago, IL
Creighton University, NE
Drury University, MO
Everett Community College, WA
Gonzaga University, WA
Hamline University, MN
Harris-Stowe State University, MO
Henderson State University, AR
Iowa State University, IA
John Carroll University, OH
Johnson County Community College, KS
Kirkwood Community College, IA
Metropolitan State University of Denver, CO
Milwaukee Area Technical College, WI
Minnesota State University Moorhead, MN
Missouri Baptist University, MO
Missouri Western State University, MO
Morehead State University, KY
Normandale Community College, MN
North Carolina State University, NC
North Dakota State University, ND
Northern Kentucky University, KY
Northwest Missouri State University, MO
Northwestern University, IL
Oakland Community College, MI
Pacific University, OR
Saint Louis University, MO
San Diego State University, CA
San Jose State University, CA
Seattle University, WA
Southwest Minnesota State University, MN
St. Cloud Technical & Community College, MN
Thomas More College, KY
Truman State University, MO
University of Central Missouri, MO
University of Denver, CO
University of Missouri Kansas City, MO
University of San Diego, CA
University of Wisconsin-Eau Claire, WI
University of Wisconsin-Stevens Point, WI
Washington State University, WA
Waukesha County Technical College, WI
Wisconsin Lutheran College, WI
Xavier University, OH
Wells Fargo (36)
California State University-East Bay, CA
California State University-Los Angeles, CA
California State University-Sacramento, CA
California State University-Stanislaus, CA
Colorado Mesa University, CO
El Paso Community College, TX
Elon University, NC
Fayetteville State University, NC
Florida A&M University, FL
Florida International University, FL
Georgia Perimeter College, GA
Guilford College, NC
Mercer University, GA
Midwestern State University, TX
Minnesota State University-Mankato, MN
New Mexico State University, NM
North Carolina A&T State University, NC
North Carolina Central University, NC
Northern Michigan University, MI
Riverside Community College District, CA
Texas A&M University-Corpus Christi, TX
Texas State University-San Marcos, TX
University of Arizona, AZ
University of Florida, FL
University of Nebraska-Kearney, NE
University of Nebraska-Lincoln, NE
University of Nevada-Las Vegas, NV
University of Nevada-Reno, NV
University of North Carolina-Chapel Hill, NC
University of North Texas, TX
University of Northern Colorado, CO
University of Texas-Arlington, TX
University of Texas-Dallas, TX
University of Texas-El Paso, TX
Villanova University, PA
Virginia Commonwealth University, VA