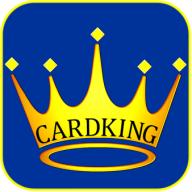 CardKing unveiled its iPhone App, now available on the iTunes Store. The free App turns any iPhone camera into a portable bar code scanner, capturing student ID and discount bar codes into the phone for retrieval later.
Students can instantly display bar codes associated with student discount programs and campus cards to enable merchants to scan the bar code directly from the iPhone's screen. There is also the option to manually enter membership numbers for cards without bar codes.
CardKing supports more than 1,100 merchants in over 32 categories including grocery and drug stores, health and fitness clubs, libraries and restaurants. Participating retailers include Best Buy, Blockbuster, CVS, PetSmart and LA Fitness.