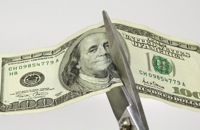 What tips to cope with the downturn can you share?
We know the recession is affecting everyone and is causing budget cuts, some of them massive, at colleges and universities across the country.
CR80News would like to know how such budget cutbacks have affected your campus card office. Have there been layoffs? Shortened hours of operation? And how have these budget reductions affected the services your card office provides students?
We would also like to offer tips on how card programs can reduce costs while minimizing a drop in services to its customers. Who best can offer up such tips than you who are on the front lines every day.
Please send us stories about the impacts the economy has had on your campus as well as some tips both on how to cope with these budget cutbacks and how campus card offices can maintain the same level of service despite these layoffs and/or budget reductions.
Please send any information you might have to our associate editor, Andy Williams, at andy@avisian.com. Provide a telephone number if you're willing to be interviewed further. Thank you.