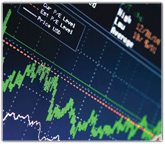 Analysts say Higher One poised for big things, but concerns over fees loom
As financial aid disbursement goes, newly-minted public company Higher One may be positioned to school the industry.
The firm's $100 million initial public offering on June 17 was well received by analysts, who hail the New Haven, Conn.-based company as an innovator in payment processing in a space still dominated by manually intensive processes.
Higher One's business model, which focuses on electronic financial aid disbursal and on-campus banking, sets the stage for high profits, large returns and considerable growth potential, analysts say. Proceeds from the IPO will leave Higher One with about $50 million to pay off debts and build its business.
"Higher One is the clear leader in the financial aid credit balance disbursement space, with a pretty big head start over the company's competition," says Chris Shutler, an analyst with William Blair & Co., one of the underwriters of Higher One's IPO.
Higher One earned four out of five stars on Morningstar's ratings scale, based on estimates of the firm's fair market value and uncertainty factors. Morningstar pegs its fair value estimate of Higher One at $25 per share–more than double its IPO opening price.
"I think the firm has established over the last several years an attractive record of growth and profitability, and as a result could make public investors comfortable with an investment in the firm," says Morningstar analyst Michael Gaiden.
Higher One disburses financial aid money electronically, placing funds into a dedicated account that students can access online or with a debit card at an ATM. The company's OneAccount is an FDIC-insured checking account with no monthly fees and no minimum balances. It functions much like a normal checking account except that there are no physical bank branches. Users can check their account online or at an ATM by using the OneCard, a debit MasterCard that Higher One issues to its account holders.
Because the business is technology driven with minimal face-to-face interaction, the company can keep its capital costs down. This business model helped Higher One generate an 80% return on invested capital in 2009.
Since its inception in 2000, Higher One has grown to serve more than 650 colleges and universities with about 4 million students. From that student base, the company has signed up 1.2 million bank account holders.
The higher education landscape consists of about 19 million students. Shutler believes Higher One is poised to capture half of the market share over the next decade. "It's a very underpenetrated market," he says. "We think the addressable market is about 10 million of those students."
Stock growth expected
Higher One launched its initial public offering June 17 with nearly 14.3 million shares of common stock priced at $12 per share. The company had expected to list at $15 to $17 per share.
Going public gave Higher One some added muscle in terms of capital. About half the proceeds from the IPO went to Higher One's investors. Of the remaining $50 million, the company used about $11 million to pay off a line of credit and $8 million to close out its 2009 acquisition of the payment processing firm CASHNet. That leaves Higher One with about $31 million. The company's strategy is to expand its market share of colleges, add more account holders and seek cross-selling opportunities.
"Higher One sits in an enviable position continuing to generate strong cash flow. As a result, we believe the firm could use the funds to invest in other acquisitions or internal initiatives," Gaiden says.
Competitive and regulatory risks
Challenges for Higher One could come in the form of new competitors eager to capitalize on its business model.
"We think it's quite likely that other players–whether they're banks, payment processors, or student loan servicers–will seek entry in this highly-profitable business," Gaiden says.
As it stands now, Higher One's competitors include Blackboard Pay, Heartland Payment Systems, TouchNet Information Systems, Sallie Mae and the National Education Loan Network. Beyond those, PNC Bank, Wells Fargo, U.S. Bank and a host of other financial institutions offer campus products that sometimes include financial aid delivery.
"The potential competitors understand the competitive landscape quite well," Gaiden says. "Oftentimes they have large balance sheets that would allow them to invest very credibly in a service offering like Higher One's." Many also have strong existing relationships with hundreds of institutions upon which they can build.
But a tough regulatory environment in Washington poses a more immediate risk. Higher One released that 88% of its revenue in 2009 came from ATM fees, overdraft fees, and other banking service fees, according to an AP report from earlier this year.
The Consumer Protection Act requires the Federal Reserve to consider adjusting debit fees to a level that is "reasonable and proportional with the cost of the transaction," Sutler says. However, financial institutions with less than $10 billion in assets–including Higher One's sponsor bank, The Bancorp Bank–are exempt from this regulation.
"But the concern among some investors is that MasterCard could unilaterally decide to lower debit interchange rates–not only for large card issuers but also for small card issuers. And if that happens, it could hurt Higher One's revenue," Sutler says.
The pending legislation is likely what led to the decrease in Higher One's initial stock price, Gaiden says.
"We've tried to account for that negative impact in our modeling. We still believe the shares are quite undervalued," Gaiden says.
Student, media criticisms rise
Higher One has been criticized in the past for the fees it levies on student account holders, says Ed Mierzwinski, consumer program director for the U.S. Public Interest Research Group.
Students have the choice of having the money transferred directly into their own bank account or using a Higher One account. If the student chooses Higher One they access the funds using a MasterCard-branded card.
One fee that has drawn particular ire is the 50-cent fee students have been charged for making PIN-debit transactions. This was a topic when Higher One renegotiated its contracts with Portland State and Southern Oregon universities, says Scott Gallagher, director of communications for PSU.
In exchange for dropping the PIN-based debit fees the universities are prompting students to make signature-based transactions with the Higher One card, Gallagher says. The schools have put information on their Web site encouraging students to "swipe and sign" instead of entering the PIN. Higher One receives a higher interchange fee from merchants with a signature-based transaction opposed to a PIN-based one.
Overall, Portland State tells students to use their own bank account for financial aid whenever possible, Gallagher says. At PSU roughly a third of the student population uses Higher One. Student input was a key driver to get Higher One to drop the fee, he adds.
"There's a lot of money being made on college students, and colleges have a responsibility to not put their students in the lurch," Mierzwinski says. "I'm not sure the colleges are aware of how much the students are paying in fees. If you get a student loan refund and you end up paying fees to one of these firms, essentially the student loan you took out is being depleted to enrich some bank."
Don Smith, vice president of sales and corporate communications for Higher One, acknowledges the criticism about fees on its OneAccount and OneCard but believes the fees are fair. The fees are in line with what students are used to paying to other financial institutions, and the company has taken extra steps to be transparent about its fees, he says.
"If our fees were that much higher than our competitors, nobody would choose the OneAccount. I think a lot is made about our fees because we're so open in how we communicate them," he says, adding that Higher One posts its fee structure on its Web site. "I don't know many financial institutions that do that."
The company continues to increase its emphasis on financial literacy, Smith says. Higher One recently created a new position for a financial literacy and consumer advocacy manager to reach out to college students.
Market remains bullish
Despite the controversy over fee structures from some students and a handful of recent less-than-favorable news reports, the financial community remains strongly supportive of the company's prospects.
Gaiden notes analysts believe Higher One's revenue growth will taper off from its expected pace of more than 100% this year to about 20% by 2014 as the business matures and as new federal legislation restricts banking fees. Still, many remain optimistic about Higher One's long-term prospects.
"I think it's quite likely that the firm will continue to deliver strong financial performance, continue to build out its client platform and hopefully gird and propel the shares higher over the short and long term," Gaiden says. "I think there's quite a bit of good news to come out of this firm over the next few years."
---
Flash Player 9 or higher is required to view the chart
Click here to download Flash Player now
View the full ONE chart at Wikinvest