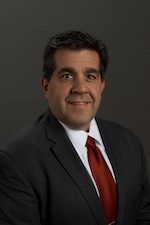 Heartland Campus Solutions, a division of Heartland Payment Systems, has published a two part series on enhancing the campus card program by using contactless smart card technology.
The company touches upon the implementation process, looking at three main areas - beginning with the card, and followed with the reader and cardholder.
The Card
When planning a contactless card roll out there are a number of considerations to take into account, including what information should be on the card, should a multiple technology card be used, and how to get the cards to the cardholder.
If an ID card is presently in place, review what information is on the card and decide if it's really needed or if anyone uses it. Campuses will need to determine if other technology, such as a bar code or magnetic stripe, is needed on the card in addition to the contactless technology.
Many campuses debate removing the magnetic stripe totally from the card. For an initial rollout, however, it is recommended to provide a multiple technology card with contactless and a magnetic stripe for backup in case there are areas or alternate systems that do not have the capability to accept contactless technology. This also provides the opportunity to replace existing magnetic stripe readers with a phased in approach or as budget allows.
The Reader
Installing readers for acceptance of the contactless card will go hand in hand with the issuance of cards for both financial and access related functions. The goal is to utilize card reading devices or terminals wherever possible and not rely on printed information on the card.
Implementing multiple technology readers that are capable of working with a variety of contactless technologies, such as NFC technology, will allow more flexibility. It will enable the option to move from one contactless technology to another, to phase out an older contactless technology, and it will allow for using NFC-enabled smart phones as a credential.
The Cardholder
For those campuses that do not have a system or card in place, or those that would like to provide a new card with contactless technology, a carding event is needed to inform the cardholder of the changes to the program.
Constant communication with cardholders will help ensure a smooth process, generate excitement about new services, and breathe new life into an existing program. Let cardholders know what is expected of them to obtain a card, how to use the card and where it can be used.
This outreach will keep all parties aware of changes while helping to increase usage on campus, which may translate to an increase in revenue on financial terminals.