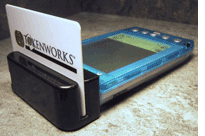 by Lauren Lowrey, Contributing Editor
This semester has been a mag-stripe reading adventure for the administration at Kutztown University in southeastern Pennsylvania. Springing from a regulation to halt non-students (e.g. recent graduates, drop-outs) from using the bus, the university decided to invest in six handheld ID card readers in an attempt to better monitor ridership. In the process of implementing the PDAs with magnetic stripe readers from Tokenworks, the University gained even more than they had hoped.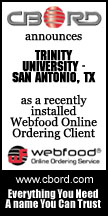 Kutztown has approximately 4,500 residents and is located an hour and a half from Philadelphia and two hours from New York City. Currently, some 8,200 students are enrolled at the university from 20 states and 40 countries.
Tokenworks' card readers are helping administration tremendously as they strive to understand a number of ridership issues. "It shows us which route has the most traffic and where we need to open another stop for the shuttle … or if we should have another bus altogether," says Max Keiper, Kutztown's Info Tech Technician.
Prior to the installation in the three shuttle buses earlier this fall, the policy to ride was to simply flash your student ID, making it uncomplicated for graduates and drop-outs to ride. Now that the student must swipe their card in the card reader, "it helps to let students know who can ride the bus and who cannot, and what they would have to do to get permission to ride," said Keiper.
The card readers have also enabled the discovering of which bus stop has the most traffic at certain times of the day. Mr. Keiper points out, "it gives us an idea as to which class levels are using it, what times they are riding, and from a security standpoint, if anything were to happen, who was on the bus."
The package that Kutztown is using in their busses is the DBDeluxe package from Tokenworks. It includes Tokenworks' CardTool Reader, CardDB Software, a Handspring Visor PDA and a number of other items. "The card readers are updated to the latest version: 3.30. We are using CardScribe and CardDB Database Applications installed on the handheld," said Max Keiper.
Kutztown says a number of schools have contacted them about their usage of the card readers, and the University of Toledo has already gone through with the installation. "We continue to see strong demand from the higher education market as new customers see the CardDB solution used by existing customers" says Charles Cagliostro, President of Tokenworks.
When asked if he was looking to purchase more card readers for the same or other applications, Mr. Keiper replied, "Yes, there are a lot of possibilities for these readers. I am happy with them, and with the service."
TokenWorks has provided smart card, magnetic card and other token based solutions to system integrators and operators since 1998. The company's co-founders have more than twenty years combined experience in electrical design and the ID card industry.
---
Additional Resources:
To learn more about Kutztown University ID card program, visit them on the web by clicking here.
To learn more about Tokenworks and the CardTool reader, click here.