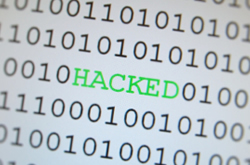 More than 9,000 former law students and applicants at the University of Arizona are at risk of identity theft following a recent computer security breach, according to azstarnet.com.
Thousands of names and Social Security numbers were potentially compromised during the hacking incident which reportedly occurred in late July. In this case, students and applicant data was stored "in error" on a public server that hosted the university website of the UA's College of Law. This incident marks the third time in less than two years that UA has announced breaches of its computer systems.
In February and March 2012 about 7,700 people had personal data exposed to hackers after that UA mistakenly put it online during an upgrade of the school's financial systems. In October 2012, a group of hackers broke into systems at the UA, along with dozens of other universities around the world, but did not appear to do harm.
The FBI is currently investigating the July breach, and those potentially affected are being offered a year of credit monitoring at university expense. The university is also trying to reach those affected by sending out personal letters.
Read the full story here.